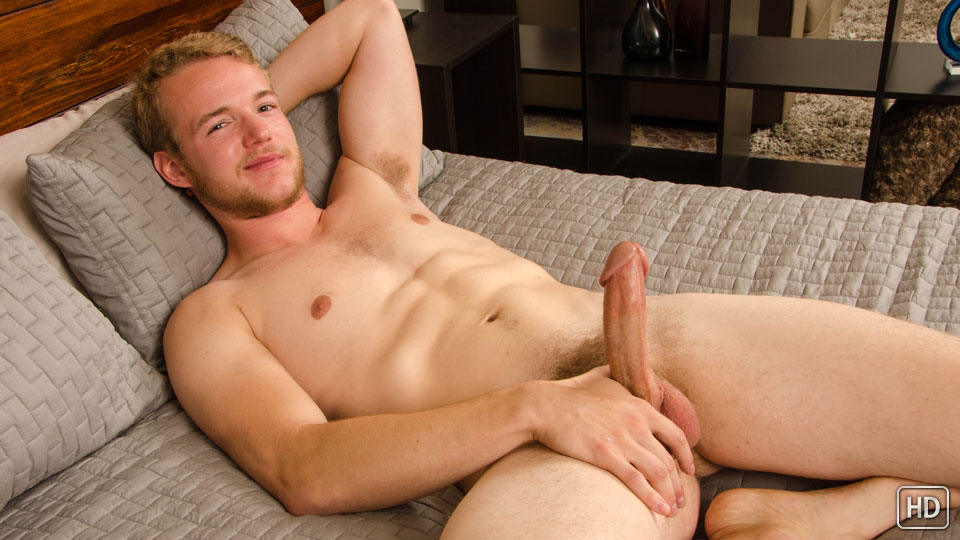 Watch the full scene:
Join Now!
In the years I've been shooting porn, I've noticed that most guys fall into one (or, like Topher, maybe two) of three categories for why they decide to get naked on camera. Topher is a bucket-lister. Recently out of the military; recently broken up with his girlfriend, he decided to check "Do Porn" off his list.
"It's a long list," Topher admitted with a laugh.
And he's getting through it, one check at a time.
Along with the bucket list, Topher discovered his exhibitionist side when he went to the local swingers club and a crowd of people watched while he fucked his ex in front of them. I asked him what he liked about showing off.
"I feel like when I'm naked, there's no judgement. I can do whatever I please. It's very refreshing."
He certainly was comfortable in his skin; Topher's cock was hard in a heartbeat once he peeled off his clothes. The fat mushroom head on it was impressive; he's heard comments on it before. He was little shy about showing off his ass with his "Made in America" tat, but the front side was all fair game, and it was obvious he liked the attention of the cameras.
Topher hadn't jerked off for a couple days before the shoot. Not in an effort to save up a big load, but his busy schedule worked out well leading up to his porn debut. He gave himself a nice long, edging build-up that was super hot. Topher's cock was throbbing as he pumped out a 3-day load onto his stomach.
Tags: Blond