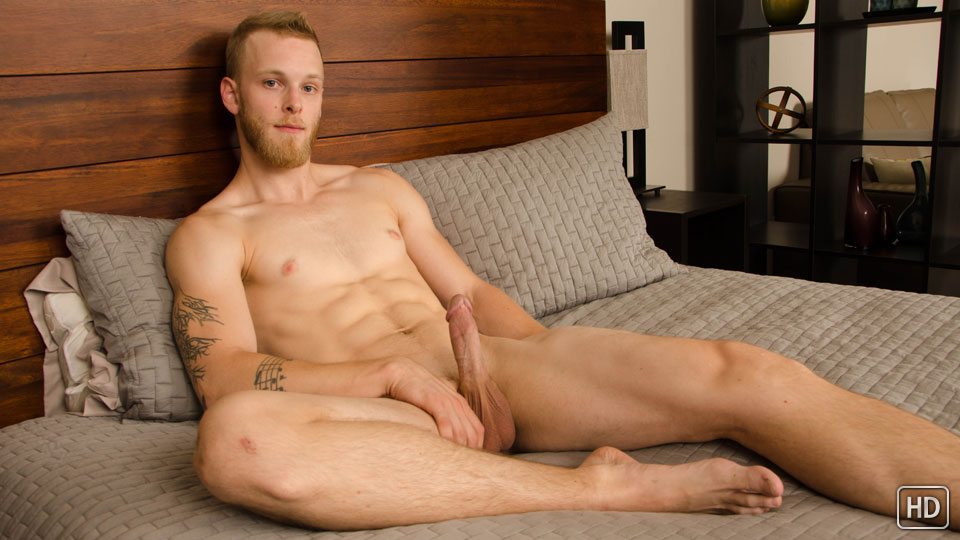 Watch the full scene:
Join Now!
About a year ago, Tosh had run an ad looking for a girl in the now-demised Craigs List personals when I hit him up with the "How'd ya like to do porn?" line. There was no reply at the time, but flash forward until a couple weeks ago when he got in touch out of the blue to see if the offer still stood.
Tosh showed up with an obviously excited demeanor. Even as we had just started shooting some photos I could see a growing bulge behind his sweat pants. By the time he whipped out his cock, it was getting hard by the second.
With a bit of a shrug he looked down and explained, "What can I say? I'm a horny guy."
Tosh is a gym fanatic, spending a couple hours a day working out. He had just gotten back from lifting to get that extra testosterone boost. And it was clearly paying off. The precum was flowing within minutes and kept on coming once the video cameras were on him -- Tosh was glad to show off the glistening strands while jerking off.
I'd asked Tosh to save up for a couple days before the shoot, but he only managed a day. Not that it seemed to matter. Once he got the go-ahead for the grand finale, Tosh took his time getting up to the finish line, making sure he was good and ready. And it was worth the wait. With a few final strokes, Tosh unloaded a thick load onto his stomach with a moaning "Oh, fuck" climax.