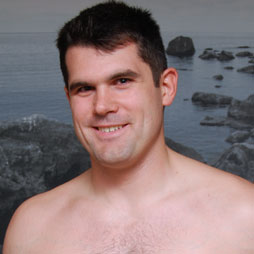 Age: 26
Height: 6'
Weight: 220
Shoe: 13
Cock: 8" x 6"
Orientation: Straight
Vincent and I only spoke on the phone briefly before his shoot which is a little out of the ordinary. The ice wasn't quite broken when he showed up so there was some nervousness.
The funny part was that Vincent went through all the motions to seek out the site, send his pics in and apply to drop his pants for all of us to see. Hardly the signs of someone you'd expect to be nervous.
Despite a little bit of a rough start when we met, Vincent had all the ingredients I think are great for SW: big beefy build, big cock, and a big fucking cumshot!
I'm hoping we'll be seeing this bruiser again.
Videos
Photos
Bonus Scenes