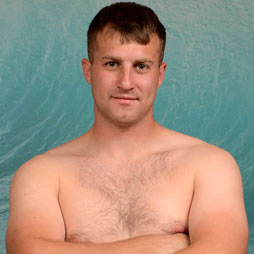 Age: 23
Height: 5' 7"
Weight: 165
Shoe: 8 1/2
Cock: 6" x 5 1/2"
Orientation: Straight
Miller showed up originally as an "audition" on the site and popular demand from members dictated that he should come back for another scene. A first time to happen on the site.
Not that I was opposed in the least. Miller seemed to have some curiosity about pushing his boundaries a bit, anyway. And I was glad to help show him the way, so to speak.
Whether he'll be back after testing the waters will remain to be seen. He's gotten a big thumbs up so far, and I know I'd like to see how far things could go. We'll just have to wait and see what's next!
Tags: Hairy, Stocky/Husky
Videos
Photos