Latest Updates
Even though he described himself as, "very straight," there was definitely some tension in the room as he undressed that seemed to be somewhere between daring me and inviting me to grab his cock. See More...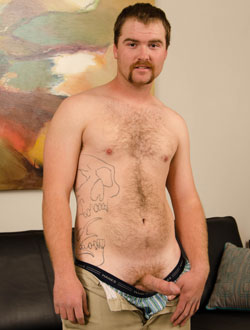 added 19 Oct 18
Even though he's married, Tobin somehow pulled off saving up for about a week-and-a-half. And it showed. Once he had a fistful of lube, his cock was rock solid and he put on a hell of a show. See More...
added 12 Oct 18
Instant Access in under a minute
Gabriel must have been just barely holding onto busting too soon the whole time. When he flipped back around and I started working him up the finish line, it was hardly a minute before he quietly whispered that he was going to cum. See More...
added 5 Oct 18
Foster was anything but shy about showing off, admitting that he loves being naked. Having a camera pointed at him while stroking his cock made him grin more than once, as if he couldn't believe he was being featured in his first porn shoot. See More...
added 28 Sep 18