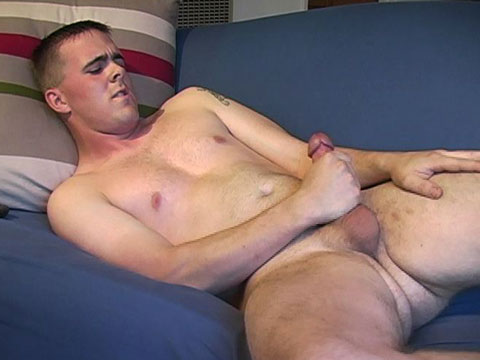 Watch the full scene:
Join Now!
Darian is a str8 21y/o from the Midwest who is another San Diego transplant, courtesy of the Marines. My first impression of him was that he had a cute innocence to him. I learned quickly that those looks are deceiving and he has a pretty wild streak. Back in high school he even de-virginized his preacher's daughter... on the preacher's desk.
He's also best friends with Ben and actuallly was the one who introduced us. Together they're always going out and meeting girls to take home and tag team. And usually there's a camera involved. Darian says he doesn't know why, but he just "gets turned on being on camera."
He is definitely one horny dude. One of his favorite things to do is hit up the local swingers club. He's got a helluva libido, too. After busting a nut that flies off the side of the couch, he sat back for a few minutes, lubed up his dick again and shot out a second load!