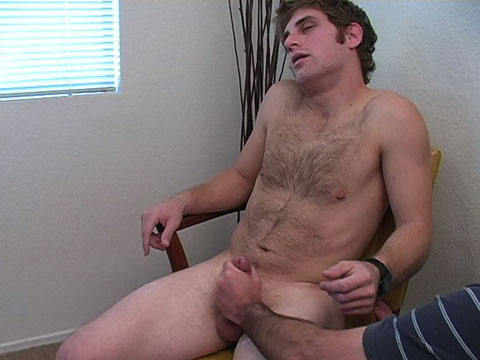 Watch the full scene:
Join Now!
Simon has a "try anything once" attitude so when I mentioned the Helping Hand thing he kind of shrugged and said he'd give it a shot.
What was funny is that he kept staring off into space during the shoot, and I figured he was just weirded out that he was getting jerked off by another guy. Afterwards the truth came out and he told me that he was trying really hard not to bust too soon.
Str8 guys... gotta love 'em.
Tags: Helping Hand, Hairy, Redhead/Ginger