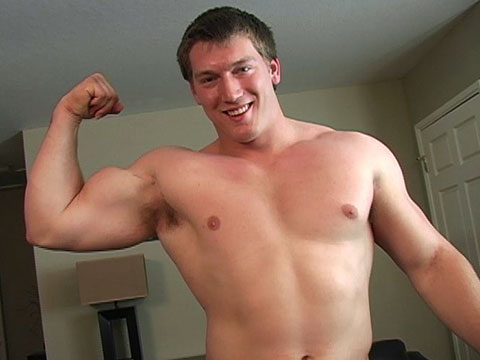 Watch the full scene:
Join Now!
Trevor is a 20y/o str8 guy who obviously likes to spend a lot of time working out. Someone I know described him, "Like a 6'1" wall of muscle."
When I approached him about being in porn (on his way home from the gym, no surprise) his non-chalant response threw me off a bit.
"Yeah, sure. I've thought about it for a while. My best friend would probably want to, too. Is that okay?"
"Um, yeah, I think we can make that work."
So while Trevor was doing his shoot, his workout buddy, Shawn, was sitting just off camera taking it all in. And even at times coaching Trevor on what poses to do. Trevor doesn't seem to mind us watching and just goes at it, pumping out a sticky pool of protein onto his stomach.