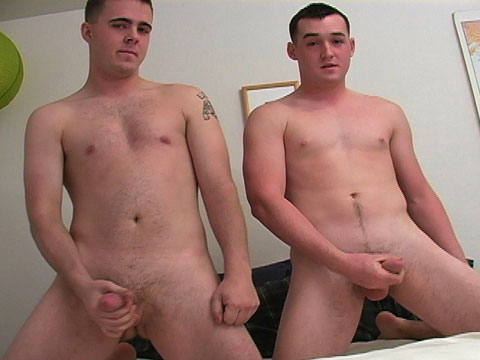 Watch the full scene:
Join Now!
Ben and Darian are best friends who met in the Marines. They've tag-teamed lots of girls together so when I talked with them about doing a side-by-side jerk-off video they were pretty cool with it.
I asked them who had the bigger dick.
"Well, right now he does," Darian admits. 'But when fully hard mine is longer. His is thicker."
That's probably accurate. Ben does have a nice thick one.
The guys sneak a few peeks at each other during the shoot, but it's really hot to watch them as they check out each other blowing their loads. Ben goes first and it's probably his biggest cumshot yet. Darian shoots out a big one, too, even though that horny little dude had already jerked off an hour earlier.
Tags: Duo j/o