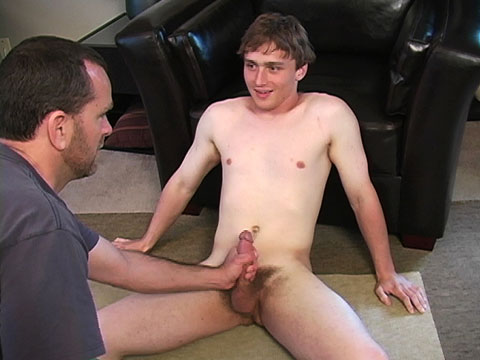 Watch the full scene:
Join Now!
Ryan is such a cutie. He's a 21y/o college student in the So Cal area who contacted me out of the blue saying he really wanted to do porn. He's also gay and says he has a, "phallic fixation."
Normally, the new guys start out with a solo video. With Ryan, though, things got a little turned around and his first scene was servicing James. He was pretty nervous then, and even though he's not exactly camera shy, there are a few parts in his solo where nerves get the best of him.
Even so, it's pretty clear that he's turned on by the whole process because his dick was hard and leaking pre-cum the moment his pants came off.
There definitely was some sexual tension in the air. Things started out like every other solo video, but went off-track towards the end. Measuring his dick turned into a handjob, which turned into a little blowjob. In the end, though, Ryan jerked himself off, shooting one of his high-flying loads that nearly went over his shoulder!
Tags: Helping Hand, Big Cumshot, Blond