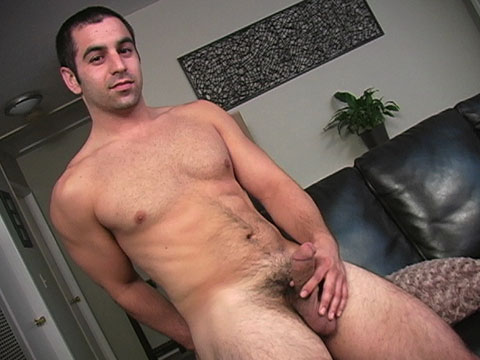 Watch the full scene:
Join Now!
Vince is a 25y/o straight guy who took some time off before heading back to college. He was a wrestler in high school and definitely has the right build for it. At 5' 6" with a muscled and toned body, he's quite the pocket-sized powerhouse.
He even considers himself somewhat of a machine when it comes to jacking off.
"Yeah, I go at least 3 or 4 times a day."
When he said he had saved up for 4 days for this shoot, I almost didn't believe him. That would take some machine-like dedication. Well, I'll let you decide! He pumped out one nice creamy load.