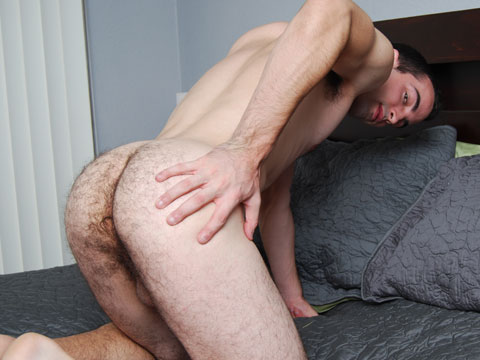 Watch the full scene:
Join Now!
For being only 18, Gabe is a pretty hairy dude. He's heading off to college soon and before hitting the road there was one more shoot that seemed like something his fans would appreciate. There have been many member requests to see him show off that fuzzy ass of his.
Since Gabe's last shoot his best friend, Tim (who introduced us), decided to show his girlfriend his videos. But that means that the cat's out of the bag on all the other <ahem> "extracurricular" stuff that Gabe's been doing on camera which made me raise my eyebrows.
"Yeah, I know. It's a little weird knowing he's seen me naked," Gabe grimaces. "But I don't think he cares about the other stuff."
I guess the times are changing.
Although he's a little timid about bending over to spread his hairy ass cheeks at first, before long Gabe's legs are spread eagle while he's playing with his hole and squirting a load onto his stomach.
Tags: Hairy