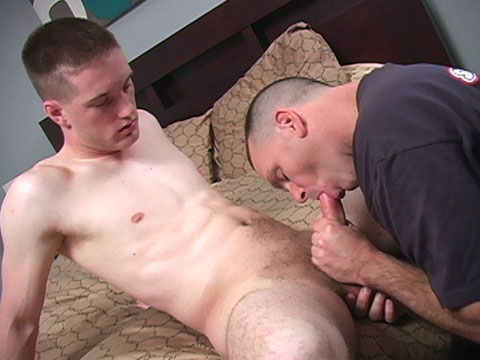 Watch the full scene:
Join Now!
Casey's been giving some thought to doing a handjob video since I first asked him about it. Like most of the straight guys, though, his big concern was if he'd be able to get off with the help of a guy.
Usually I don't second guess a challenge like that, but with Casey I knew I had my work cut out. Even his jack-off style is super intense. The surprising part was what he said when he showed up for the shoot:
"You can use your hand, but your mouth might help."
Very happy to oblige!
Casey's dick was rock hard the minute it was unleashed. And his eyes were locked down to his cock once he was getting sucked, like he was in a front-row seat to his own forbidden fantasy.
If you thought the cumshots from Casey's other videos were explosive, just wait until you see this one. His head looks like it's about to pop as he blasts a load all over the bed!
Tags: Helping Hand, Oral, Uncut, Redhead/Ginger, Muscular