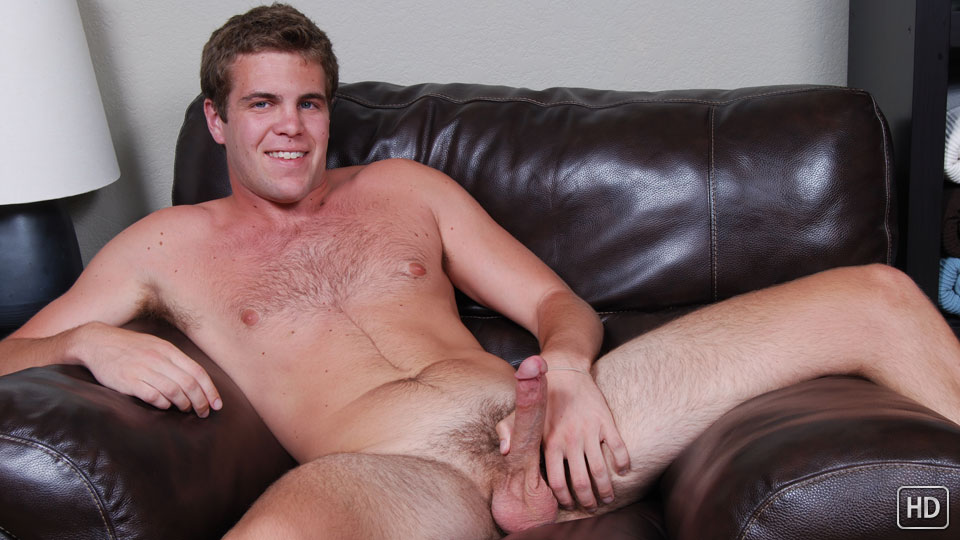 Watch the full scene:
Join Now!
Wes is a 21y/o college student who's been thinking about doing porn for a while. Not just for the money, but the whole idea of being watched is a bit of a turn on for him.
"Yeah, it's a big adrenaline rush," he said with a smile.
Apparently so! He stood up to drop his shorts and his dick was already standing at full mast.
The guys who like to show off are always great to work with. Wes played to the camera perfectly. Especially considering it was his first time.
I told Wes that a lot SW members like the hairy guys, so he took it upon himself to grow out his chest hair and pubes just for us! But a nice surprise was when he bent over, spread his ass cheeks and revealed one of the hottest hairy holes I've seen in a while.
Wes normally jacks off 2 or 3 times a day. So saving up a 24-hour load, I knew we would be in for a treat. And WOW! After shooting 8 powerful squirts, Wes was dripping from the neck down in cum.
Tags: Big Cumshot, Hairy