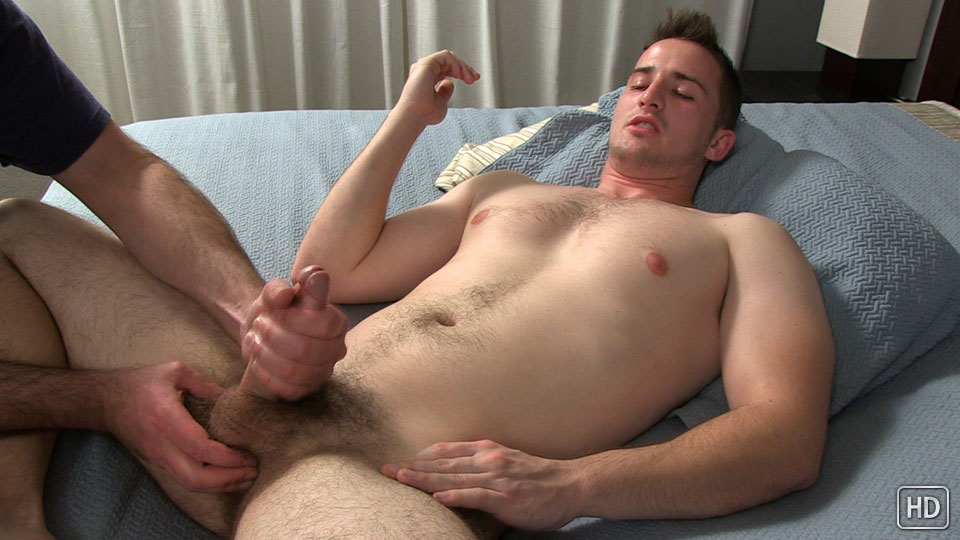 Watch the full scene:
Join Now!
Jordan is a 23 y/o college baseball player who was introduced to me through a mutual friend. He (Jordan) mentioned wanting to give porn a shot to help pay some bills, as well as check it off his bucket list, so our friend told him he knew someone who could probably help him out.
Even though he came across a little on the quiet side, Jordan told me he liked the idea of people watching him. He once had sex with a girlfriend while a handful of his buddies sat along the sidelines, cheering him on and recording the whole thing.
Once my cameras were pointed at him there was some initial hesitation, but before long Jordan began letting out his inner porn-star. There was even a hint of flirtatiousness that made me wonder if he had other ideas for his solo.
Luckily, Jordan is one of those guys who keeps his body hair all natural. It's great to see a guy with a nice bush in the front, and his hairy ass was a real treat, too. Especially when he bent over to give us all a peek between his fuzzy cheeks.
I pulled out the ol' measuring tape to get the official measurement on Jordan's cock -- 7 inches by 5 around, fyi. Seeing a little smirk on his face as I had my hand around his shaft, I got the impression that Jordan wasn't going to complain if I helped finish him off.
Without a flinch, he closed his eyes as I grabbed the lube and started stroking him off. Before long, Jordan's breathing deepened and his cock exploded cum halfway up his chest.
Tags: Helping Hand