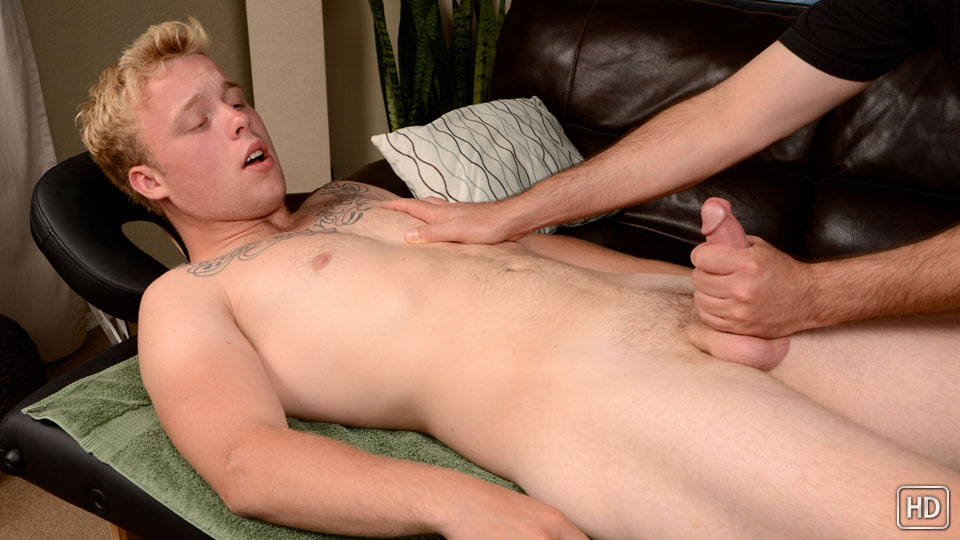 Watch the full scene:
Join Now!
Hugh was horny and looking for some cash. Of course, I had told him about the massage videos. He'd gotten a few happy ending massages before, but from a girl. I asked him how he felt about getting one from a guy for the first time.
"I'm pretty comfortable with myself," he said flatly. "And I get to cum at the end, so..." the thought trailed off, focusing on the goal we both had in mind.
With Hugh face down on the table, it was difficult to resist his hot bubble butt. I worked over his back and shoulders, with my eye on fingering and getting my tongue up his tight ass. Hugh's cock was swollen between his legs, so knew he was enjoying the ride.
When Hugh flipped over, it took just the slightest tease of my hands running past his cock to make it stand at full attention. Wrapping my lips around his shaft sealed the deal and he was ready to blow his load.
Between sucking Hugh's cock and jerking him off, it led up to a super intense climax. Hugh sprayed cum clear over his shoulder and off the side of the table!
Tags: Oral, Big Cumshot, Blond, Massage