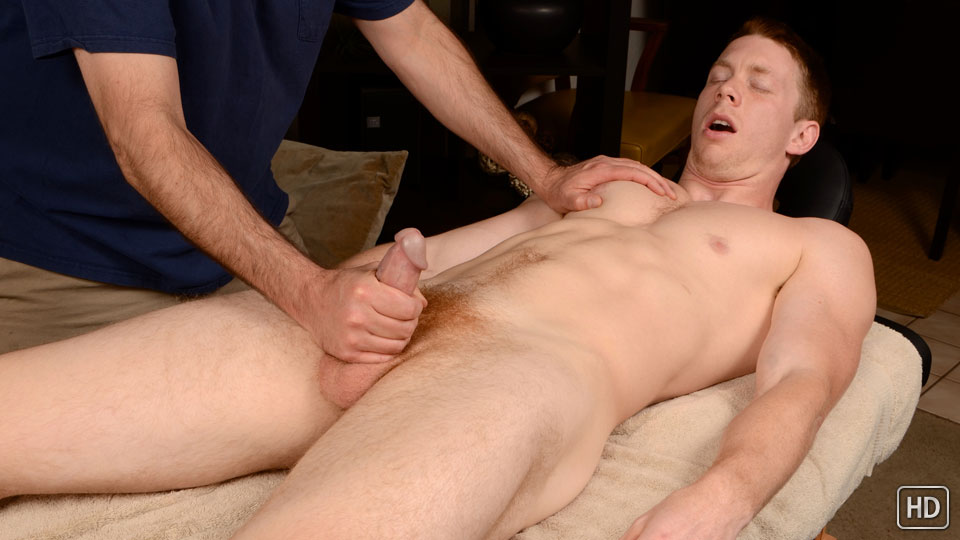 Watch the full scene:
Join Now!
When I asked him about getting a happy-ending massage, Seth wasn't too fired up about it at first. He'd never done anything with a guy before and, even though the money sounded good, he wanted to "keep it straight." And then his car broke down. Suddenly, that pile of cash was sounding even better.
Seth wasn't sure what to expect and admitted that he was a little nervous. Once he realized that all he had to do was lay back and enjoy the ride, Seth relaxed, closed his eyes and drifted off to his happy place.
After rubbing down his toned back muscles, my hands managed their way down to Seth's firm ass. I pulled his legs apart, revealing the dusting of red hair that lined his crack. Seth's cock started poking from between his legs, so I could tell it was time to get to work on his front side.
As I massaged Seth's smooth chest and stomach, my hands made some teasing passes across his cock which quickly stood at full attention. Seth remained quiet, but there was no doubt that he was getting close to exploding.
With a two-day load stored up in his balls, I knew Seth was trying to hold himself back from busting a nut. I lubed up his cock and started picking up the pace of stroking his cock. Seth's body tightened and his breathing grew deeper, until he let out one final gasp and cum spurted out, covering his ginger happy trail and pubes.
Tags: Redhead/Ginger, Massage