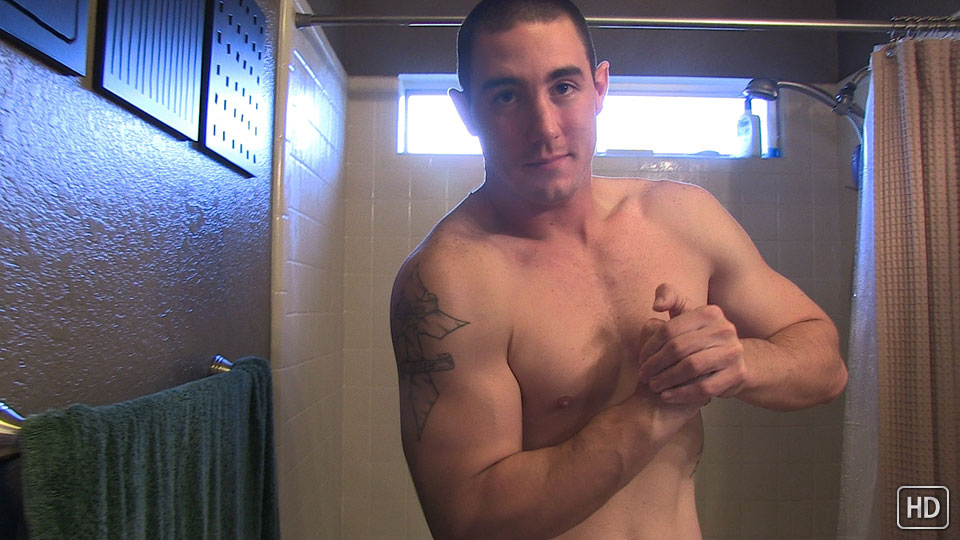 Watch the full scene:
Join Now!
One of the funnest parts of my job is getting to know the guys when the camera isn't pointed at them with such seriousness. You know, beyond the parts where they're pieces of meat for the horny masses.
It might not be everyone's cup of tea, but I hear from enough of you (you know who you are) that you want to get to know the guys a little more, too. Get to know them like I do!
Damien's whole demeanor turned into casual mode when I followed him into the shower with the camera still rolling. You'll get to hear about all sorts of stuff.
From a long, lost girlfriend hoping he'll to put a ring on her finger, to the gay guys who have flat-out told him that they want to tap his ass. I couldn't leave out some naked flexing, of course.
It's like "coffee talk" with a Marine. Without the coffee. Or the clothes, for that matter.
Enjoy!
Tags: Behind-the-Scenes