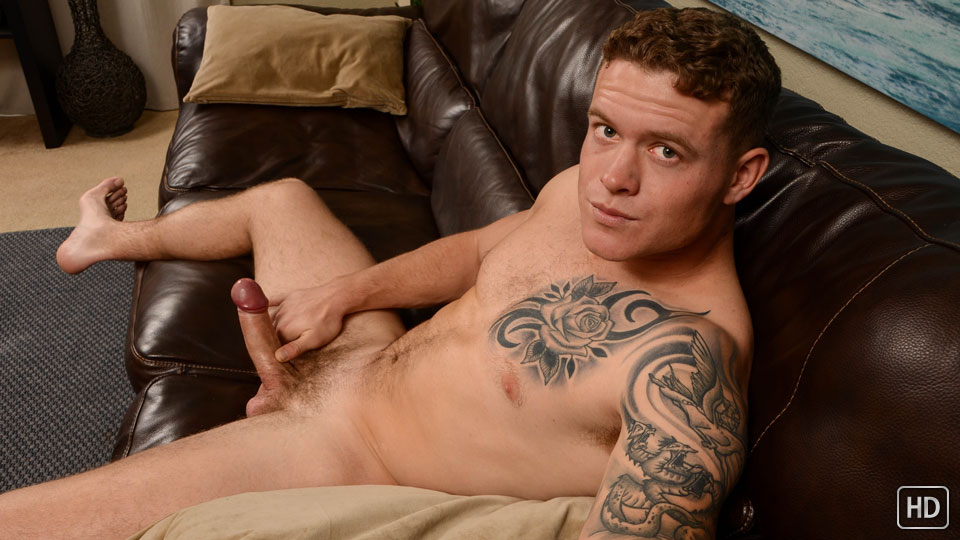 Watch the full scene:
Join Now!
22 y/o Finn had been thinking of doing porn for a while. So when a friend of his (another guy on the site) gave him my number, a random text message showed up on my phone.
"Hey, man. Think I could do a shoot? Here's my pic."
Needless to say, the answer was "yes." and two days later this Irish beefcake was shedding his denim in front of the cameras. The moment his zipper came down, Finn was sporting a semi-hard uncut cock that was growing by the second. Obviously, he was excited about things. I know I was!
Beside having a thick dick in general, the head of Finn's cock is enormous. Like a throbbing red apple surrounded by foreskin. Finn laughed when I mentioned it, saying that even his buddies have commented on it.
Being a corn-fed midwestern guy, I took Finn for a footballer (American football, that is). Turned out that he was a soccer player (football in the rest of the world). It was certainly reflected in his thick legs. And when he bent over to show off his muscular ass? *Gasp!*
Finn is normally a once-a-day masturbator, but admitted to a rough 2-3 days of saving up for the shoot. For us, thankfully, it was worth every agonizing minute. As he worked himself closer to cumming, Finn's cock grew even thicker, and within seconds it was spurting thick, white jizz that coated his stomach.