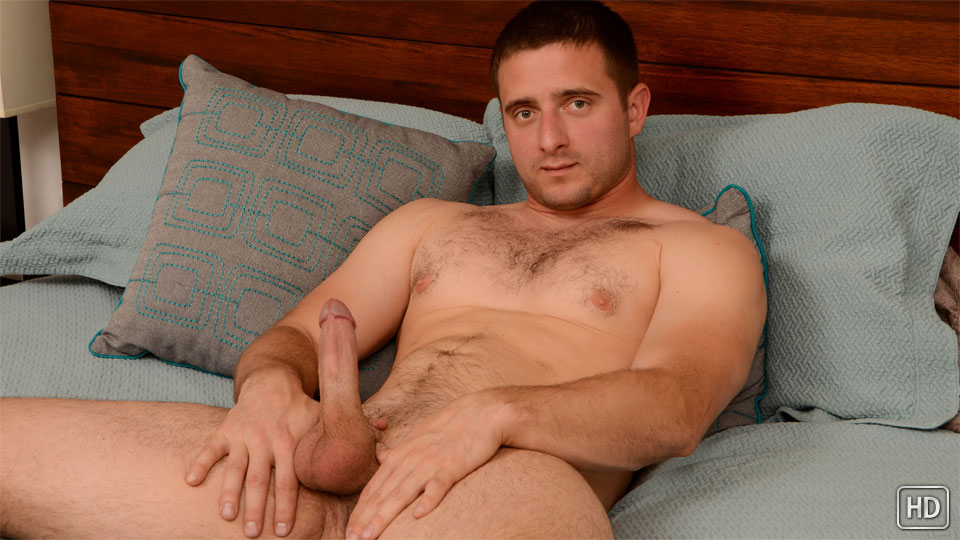 Watch the full scene:
Join Now!
Nash loves being naked. He was stationed here in San Diego a few years ago and was all about the local nudist scene-- Blacks Beach being one of his faves.
He had wanted to make a trip back to town and a mutual friend of ours suggested he get in touch to make some cash while he was here. Nash isn't new to the cameras, either. He'd done a solo video a few years ago and likes showing off and the idea that people are getting off watching him.
After soaking up some rays at the nude beach, it was about time to head back to the studio. Nash had started getting a raging hard-on while hanging out there and we didn't think the lifeguards were going to be too happy about that.
He normally jacks off 2-3 times a day and had saved up for a couple days, so no wonder he was ready to go!
With Nash's thick build, I took him for a wrestler at first. But he was a football lineman. "A beast of one," as he put it. No doubt his massive legs helped there, and certainly made for one hell of a great ass.
Nash mentioned that he doesn't hold back when he cums, sometimes waking up his neighbors, he joked. I wouldn't be too surprised, though. It was intense and explosive, even hitting himself in the face, armpit, and coating his chest in jizz.
Tags: Big Cumshot, Hairy