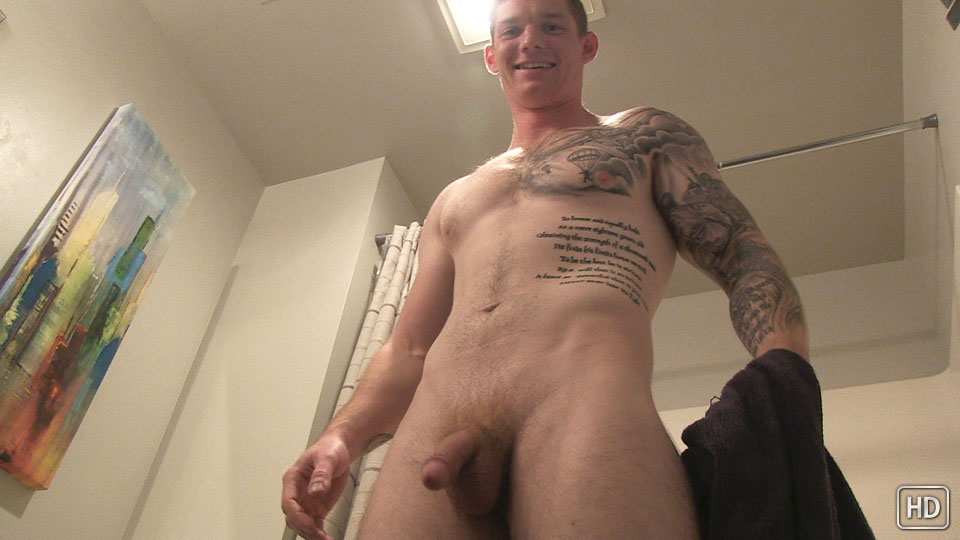 Watch the full scene:
Join Now!
Doug headed off to the shower after coating his torso in cum. How could I resist following him, camera in hand?
"Yeah, I made a little bit of mess," he said as I came in for a close-up of the jizz practically dripping off of him. "That's about normal," he added.
Never know what's going to come up during the behind-the-scenes stuff. Tattoos were an obvious first thing to talk about, along with how Doug liked his experience in the military. And in a random shift of direction, he suggested doing a reunion with him and his buddies who've since gotten out for a platoon porn shoot. Hell, I wouldn't say no to that.
He also talked about the favorite part of his workout routine: shoulders and arms. So, of course, there just had to be some naked flexing to show them guns.
Enjoy!
Tags: Redhead/Ginger, Muscular, Behind-the-Scenes