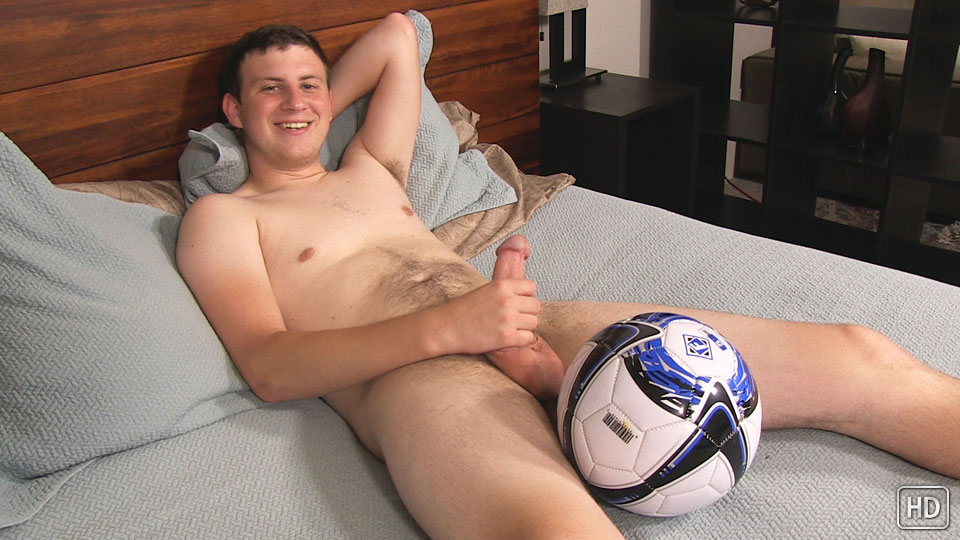 Watch the full scene:
Join Now!
The "in-depth" wrap-up. Back at the loft, Oliver was more than happy to start shedding some clothes and delve into the intimate questions his fans (and I) had for him.
Part two is another 30-ish minute q&a (naked this time) where he talks about his girlfriend situations and how some of them were really turned on to hear he was doing gay porn, what it's like to know that guys are jerking off to him, his advice for other guys who want to do porn, and some of his ultimate sexual fantasies. Even I was surprised at a few of the answers.
Plus we get a close up peek at some of his favorite parts of his body. And a few of our favorite parts.
In part three, if you want to skip the chit-chat, Oliver gets right to work in a super intense jerk off session. He'd been saving up for a couple days and, with all the talk about showing off for the camera, was ready to blow a load. And when it came, Oliver was covered in sweat. He looked down at the mess on his hand and proceeded to lick it clean.
Tags: Behind-the-Scenes