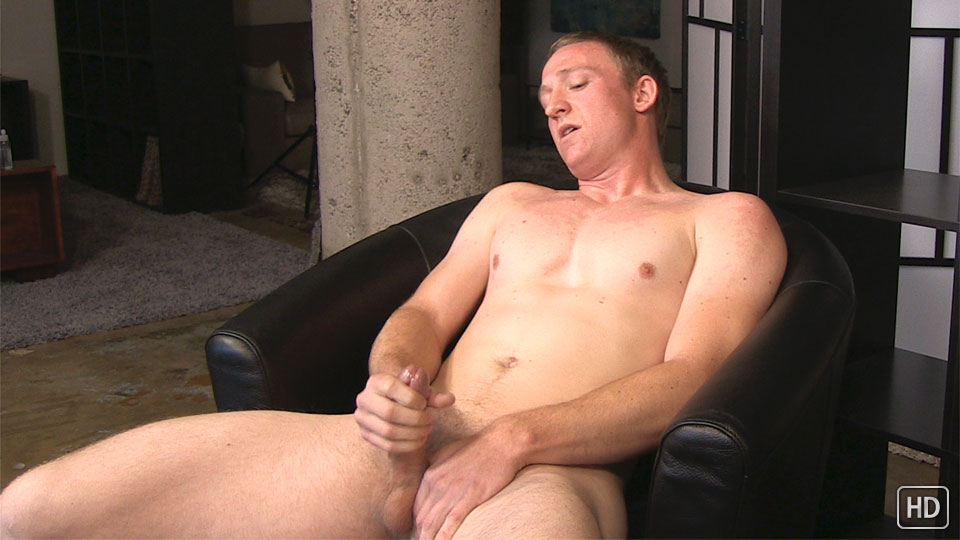 Watch the full scene:
Join Now!
Shortly after his solo shoot, Fitz sent an unexpected text message in the middle of the week:
"Hey I'm in the area and super horny. Can I come jerk off at your place?"
Of course the answer to that question is always YES! I set up the cameras, stepped back and let him direct his own mini-porn shoot.
Fitz was on a lunch break from work and showed up in slacks and a button-down shirt. He wasn't kidding around about how horned up he was. His dick was already bulging through his pants. By the time he'd peeled off his underwear, he was half hard and starting to leak precum.
It was pretty hot seeing him get hard so fast and start to admire his own cock; showing it off for the camera, slapping it against his hand and then his abs. When the precum was really flowing he rubbed it onto the head of his dick, using it for lube.
Fitz made a few glances into the camera as if he was inviting us to join him for the big finish. He ramped up the pace of stroking and dumped a load onto his pubes with a loud moan that probably was heard by the neighbors!