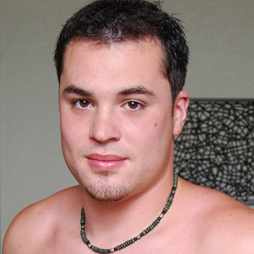 Age: 21
Height: 5' 9"
Weight: 195
Shoe: 9
Cock: 7 1/2" x 5 1/2"
Orientation: Straight
Nathan is a hot beefy dude who has a "try anything once" attitude. He's got a thick cock to match his frame. Not to mention some huge low-hanging balls.
Nathan seems like the kind of guy who is just waiting for the right moment to let things get a little wild. And with that in mind, I have a few ideas in store to see how far this straight boy will go.
Tags: Hung, Stocky/Husky
Videos
Photos