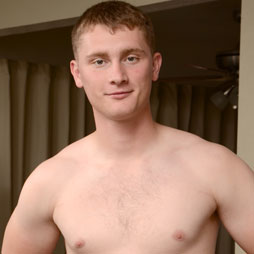 Age: 22
Height: 6'
Weight: 190
Shoe: 10
Cock: 6" x 5"
Orientation: Straight
When Preston told me that he had a buddy who was interested in doing porn, I asked for a couple pics. When I saw them, I was 100% on board with getting Dakota in front of the camera. It took a while for schedules to work out (and some sweet talk), but eventually it happened.
Dakota showed up and was ready to blow the roof off for his porn debut, coming up with some pretty wild ideas of where we could shoot. Clearly, he liked the idea of showing off, in a big way.
Knowing that Dakota is tapping into his inner-exhibitionist, I have a strong feeling we'll be seeing him again, very soon. And I'm SO glad for it.
Tags: Redhead/Ginger
Videos
Photos