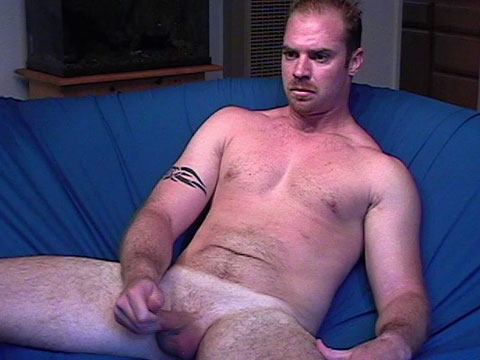 Watch the full scene:
Join Now!
David has done some home-taping before with a couple girlfriends. While he was getting busy with the girl, his roommate held the camera and a buddy sat by watching the whole thing. This was his first j/o video, though, and he was a little nervous. I set up the cameras and let him go at it.
He's a 25y/o str8 guy who works as a dealer at one of the local casinos. He's a big guy at 6'3" and a stocky build, a former football player. David says he's pretty open-minded sexually. "Nothing with a guy" but he has DP'ed and said he just got his ass licked by an ex-girlfriend for the first time.
I ended up leaving the room for a good part of the shoot so he could get "in the mood." But it's kinda hot to watch him gettin' into the porno playing and talking to himself while he's jerking off. He ends up shooting a pretty nice load and really gets into it.
Tags: Hairy, Redhead/Ginger