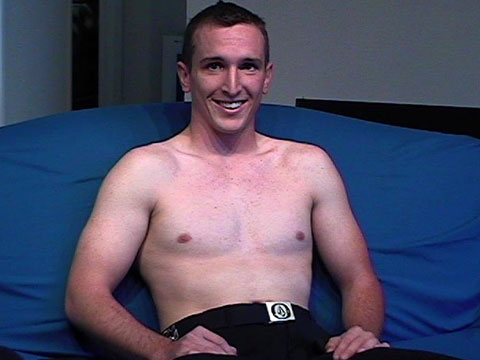 Watch the full scene:
Join Now!
James is a life-long wrestler and says he keeps in shape by hitting the gym every day. At 4am. He's 21y/o and str8, into some pretty typical str8 guy stuff like building off-road trucks and paintball.
When I asked him about doing a video he was pretty open to the idea, so he came by on his way to work one morning. He's not too shy and was pretty eager to bust a nut... I had to stop him from going too soon.
And he was really curious to know how he was doing: "Is my dick big enough?" "Did my cumshot look alright?" Yeah, dude... you did just fine.