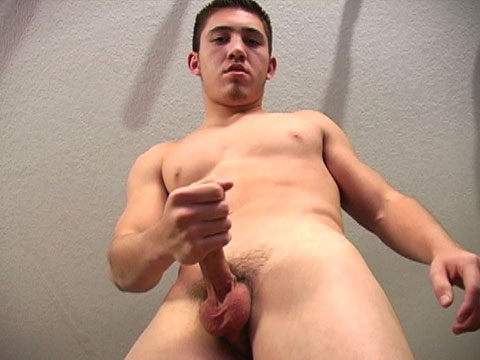 Watch the full scene:
Join Now!
Mike is a 21y/o student at one of the local colleges who answered an ad I put out at the school paper and was really excited about being on camera for the first time. When I asked him why, he just said that he was an Òadrenaline junkieÓ and couldnÕt wait to get naked.
When he dropped his pants, his dick was rock solid before barely touching it! I like Mike's sexy tight body and the way he works the camera.
Mike was so turned-on that his cumshot snuck up on him. Luckily I was standing by with the camera to catch it, as I turned around and he was shooting all over his stomach and chest.