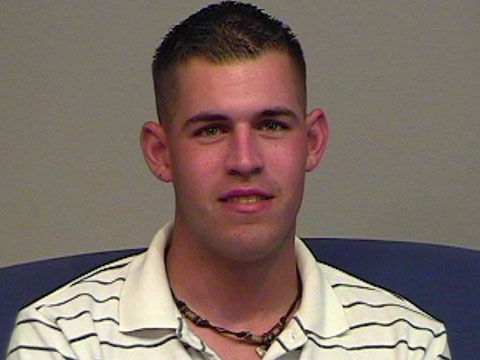 Watch the full scene:
Join Now!
Tex is, oddly enough, from Texas complete with the accent. He came out to San Diego "on business" and I'm sure you can guess from the high-and-tight haircut what business he's in. He's a 20y/o str8 guy who didn't exactly tell his girlfriend the whole story about what he was up to when he came over.
Tex has a great story about getting caught having sex with the preacher's daughter. By her father. On his desk.
"He walked in with his daughter bent over. I kind of looked at him, he closed the door. I finished real quick..."
Me: "Wait, wait a minute... you kept going?!"
Tex: "I kept going. I couldn't stop."
So, Tex is definitely a wild one, got a tight body and a thick cock (I had to get a little grab in there while measuring it). He jerks it hard and pumps out a load that would make his home State proud.
Tags: Hung