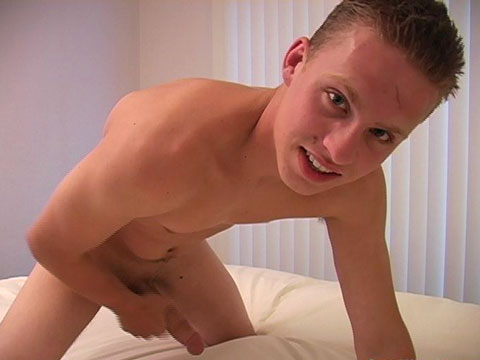 Watch the full scene:
Join Now!
A few days after Mark's first shoot, he came back to show off some more. I love this fresh-faced 18y/o hottie. Not to mention the 8-inch piece of meat he's sportin' between his legs! He showed up ready to go, wearing just some basketball shorts and no underwear. I guess he knew there wasn't really a reason to get "dressed up" for coming over.
Mark seems to have really taken a liking to being on camera. You can see him checking himself out in the mirror as he's sroking his dick. And he's not too shy about spreading his legs and showing off his butt either which is rare to see in str8 guys.
After getting every square inch of his body on camera, he lays back, closes his eyes and pumps out a juicy load onto his 6-pack stomach.