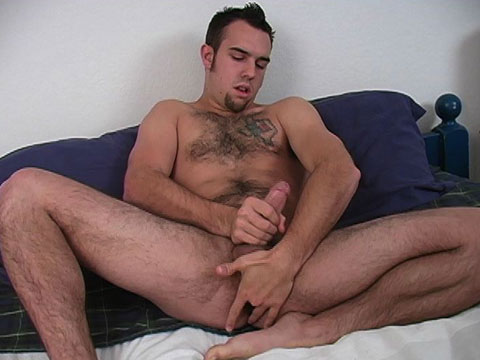 Watch the full scene:
Join Now!
James told me he was a little nervous during his first shoot. It doesn't seem very obvious watching the video, but whatever nerves he had about getting naked last time are completely gone this time around! This furry-chested ex-Navy dude has certainly warmed up to the camera.
It's always hot when a str8 guy is cool showing off his ass. It's even hotter when they get turned on by shoving a finger up there, as James clearly is. Just watch how his dick gets rock solid as soon as he starts finger-fucking himself. He totally gets into it, slapping his cock into his palm and pounding away with both hands.
While James keeps plunging down his hole and jerking off, he throws back his head, lets out some moans and blows an awesome load all over his stomach.
Tags: Hairy