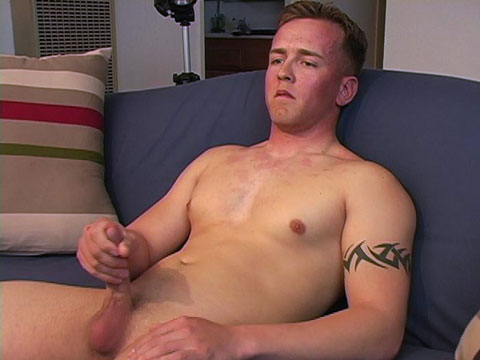 Watch the full scene:
Join Now!
Dante is a 22y/o US Marine I met online. With the blonde hair, blue eyes, and a preppy style he doesn't fall into the sterotypical military look, but the USMC tattoo on his back definitely gives it away.
He's got a beefy body and loves to workout. And then there's his dick. It's a big ol' 8-incher that springs to life with him barely touching it!
Dante played baseball in high school which makes sense with a bat like his swinging bettween his legs to practice with all the time. He lubes it up, shows it off for the camera, and rubs out a creamy load all over his hand.