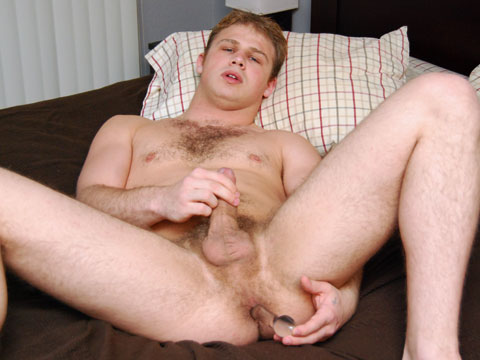 Watch the full scene:
Join Now!
After Kyle's Helping Hand video, we got to talking a little more about what he likes to do with guys. He said he prefers to top, or just stick to oral. But he added that he has bottomed before, so I asked if he had ever used a dildo.
"Once. It was a little uncomfortable, but kind of hot."
When I first showed him the toy I had in mind for this video, Kyle's eyes widened and he said he wasn't sure he'd be able to take it all the way. With a little "Can Do" attitude, though, before long he had shoved nearly the whole thing inside, and keeps it there until launching a load all over his stomach.