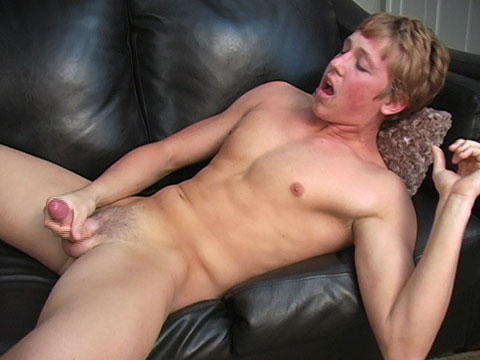 Watch the full scene:
Join Now!
Ian is the kind of guy who definitely turns some heads when he walks in the room. He's a hard one to miss at 6' 4". His bright blue eyes and beaming smile only add to the package.
Ian's 20y/o, straight, and going to college in So Cal. His lean physique and height might seem better adapted for other sports, but he actually plays football for his school team.
He seems a little reserved during our pre-shoot chat, but don't let that fool you. Once his clothes come off, the inner pornstar was unleashed. He mentioned that his girlfriend might be interested in seeing this video, so maybe he put on an extra good show for her. Luckily, we get to enjoy it, too!
Ian must have saved up for a couple days 'cos he blew a damn big load. It flew everywhere! Let's just say I had to spend some time afterward cleaning up the carpet.
Tags: Big Cumshot, Blond