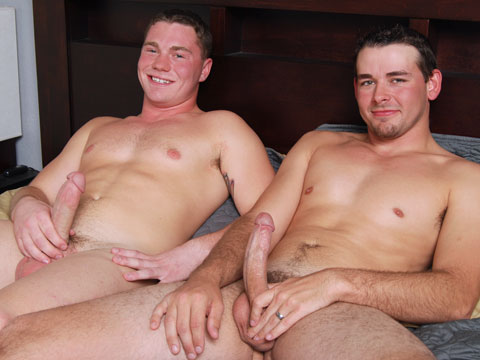 Watch the full scene:
Join Now!
Brent and Russ are both small town country boys who have gotten more than a couple emails from members asking to see "more."
Brent is still pretty new to the whole porn thing, and wasn't so sure about jacking off next to another guy, but thought he'd tried something new.
"It's gonna be an experience," he laughs.
As the initial awkwardness began to wear off, the guys really got into it. Watch carefully and you'll see them sneak a couple peeks at each other's cocks. Maybe just sizing each other up? I wondered if they were thinking about taking things a little further.
There's some heavy 2-handed stroking as Russ takes the lead and busts a nut first. Brent follows up with a big sticky load that leaves his stomach covered in a pool of jizz.