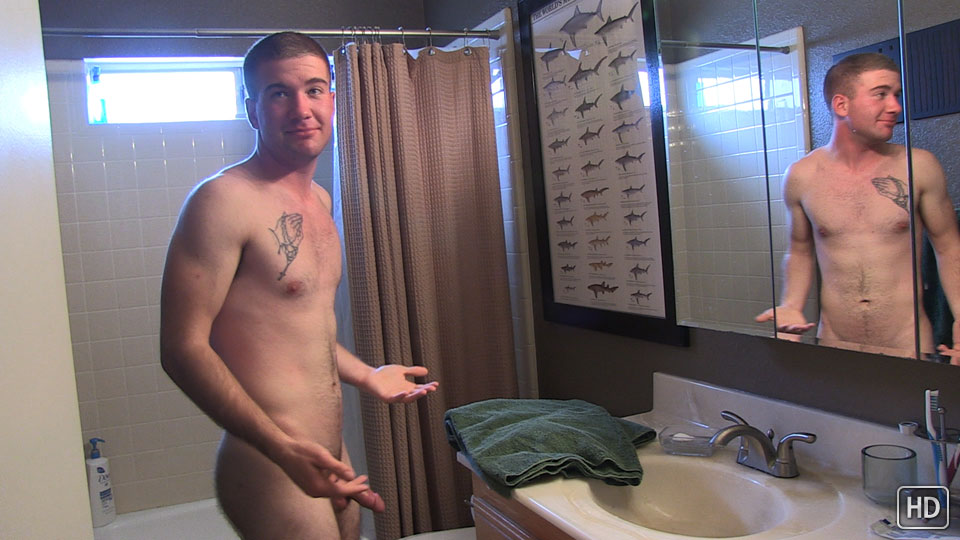 Watch the full scene:
Join Now!
Between Lance's two cumshots in his solo debut, he wanted to rinse the jizz off his stomach.
"It's everywhere," he complained.
In my mind, I was thinking, "Isn't that the point?"
Of course, nowhere around here is safe without having a camera pointed at you. So, as Lance ran to the shower I followed closely behind where we got some interesting behind-the-scenes info.
Among the topics: his preferred jerk-off spot at home, the amusing comments girls have had about his bubble butt, Lance's amazing jerk off record for one day (I dare you to try it yourself), and we find out the nickname he's given his dick.
If you watched Lance's "Round Two" video, you might want to check this one out to see the stuff that happened between the action!
Tags: Hairy, Behind-the-Scenes