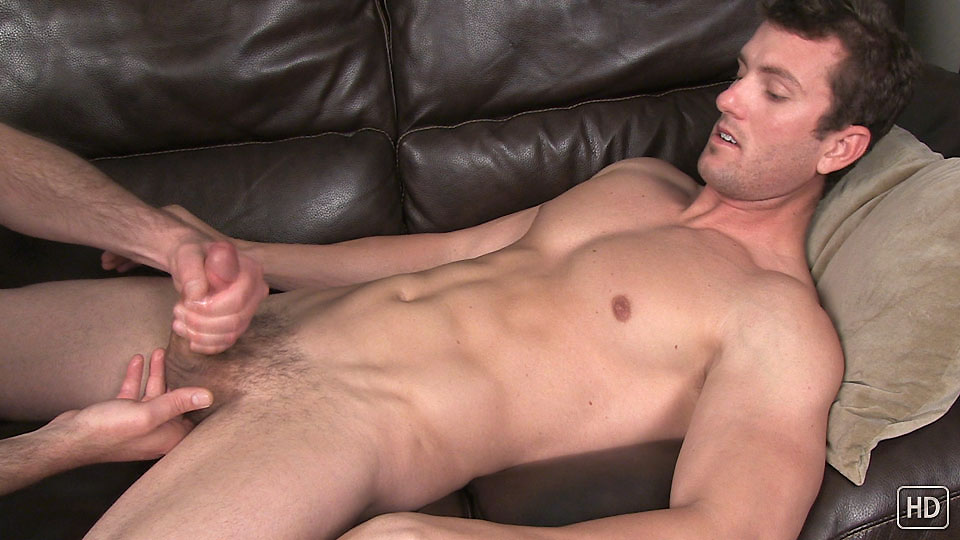 Watch the full scene:
Join Now!
A mutual friend introduced me to Tommy, recently. He's a 29 y/o So Cal transplant who's been soaking up the local beach scene and making occasional appearances in our mutual friend's str8 porn videos. I asked Tommy if he'd considered doing porn for a gay audience and slipped him a card, thinking I'd never hear from him. Two days later, who should happen to call?
Tommy may not have thought about it before, but he seemed to like having the cameras pointed at him. When he peeled off his shorts his cock was already standing at half-mast. I have to admit, having a guy a little nervous and edgy for his first time getting naked on camera is hot, but it can be equally hot (if not hotter) to see a guy who is obviously turned on by the whole process.
Especially when there's a subtle feeling that things could go further with a little nudge in that direction. Tommy was giving that vibe and I had a feeling that the ol' measuring tape would be just what was needed.
Tommy let go of his cock when I reached in to measure it (7" by 6" for the enquiring minds) and smiled impishly when I kept stroking him, as if he knew all along what I had up my sleeve. I offered Tommy some extra money to get a hand job and he hardly blinked before saying yes.
Being a guy who normally jerks off daily, Tommy had said earlier that he had saved up a load for the shoot. As his cock swelled up in my hand I could tell he was telling the truth. Tommy shut his eyes and pushed his head back into the pillow as he was getting stroked. Within minutes, he snapped his head up, saying he was about to cum as dollops of jizz dripped out on to his stomach.
Tags: Helping Hand, Muscular