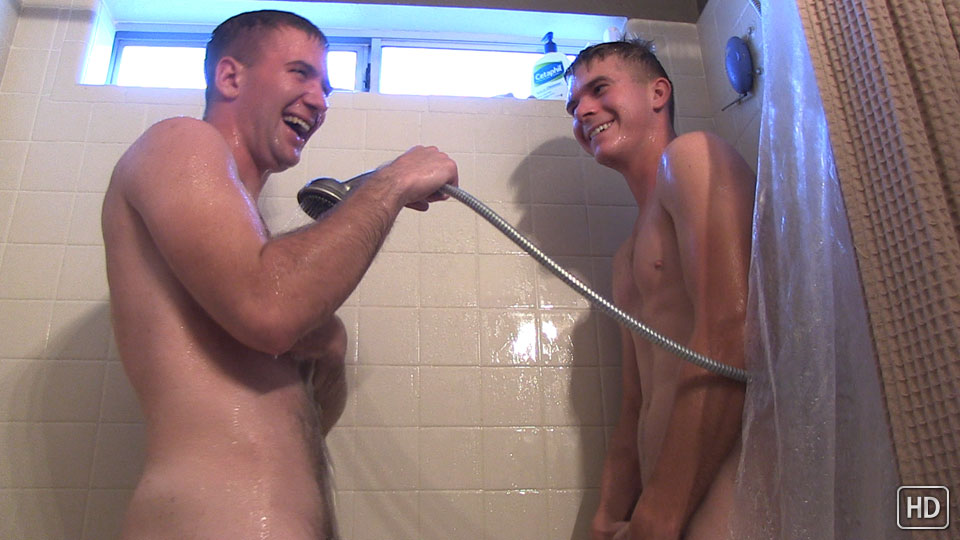 Watch the full scene:
Join Now!
The nervous tension before the cameras were rolling between Lance and Galen in their fucking scene was thick enough to cut with a knife (to borrow the old cliche).
As they "warmed up" to each other, that tension obviously dissipated during the shoot. And, by the time they hit the shower after Lance had pounded Galen's ass... well, any lingering awkwardness was completely gone.
As they were washing up, I told Lance that he had a few fans out there and that his hairy bod is quite a turn-on. Including his armpits. Lance looked into the camera and joked, "I know you wanna fuck my pits."
"So, are you going to 'bottom' for an armpit scene?" I asked.
Truth be known, it's Lance's furry bubble butt that I want to see get fucked. If you're one to agree with me, make sure you email in to cast your vote.
In the mean time, I think you'll enjoy this behind-the-scenes shower with the guys.
Tags: Hairy, Blond, Behind-the-Scenes