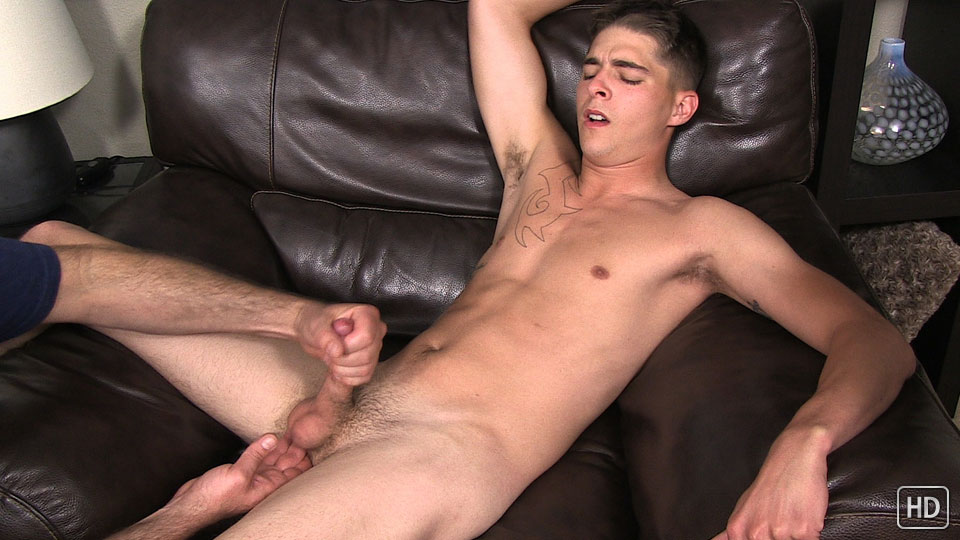 Watch the full scene:
Join Now!
Alec is Nevin's best friend. They've actually known each other for most of their lives, and when Alec signed up with the military, Nevin wasn't far behind him. These two have a bit of a bro-mance going on, for sure.
Alec is the instigator between them, always pushing the envelope a little. They even had a jerk off race together in a hot tub one night, just for shits n' giggles. Alec is the one who goaded Nevin into doing his massage video. That alone earned him a gold star in my book, so after Nevin made the leap, it was Alec's turn in front of the cameras.
Alec is 21y/o and a bit of "twink" in his build. Fans of foreskin will be happy to know that he is uncut and knows how to work it for the camera. He isn't shy about showing off.
I'm not sure who was putting the moves on whom. Alec made it fairly clear that he was "open minded" about things, so when it came time for his grand finale, I offered him a little help.
It took some work to push him over the edge. The trick, I found out, was licking my fingers and rubbing them on the head of his cock. This sent Alec into spasms and, in a fit of ecstasy, his cock suddenly exploded with a mix of piss and watery cum that sprayed all over the place! (That's something I've never seen before, and neither had Alec, apparently.)
Tags: Helping Hand, Uncut