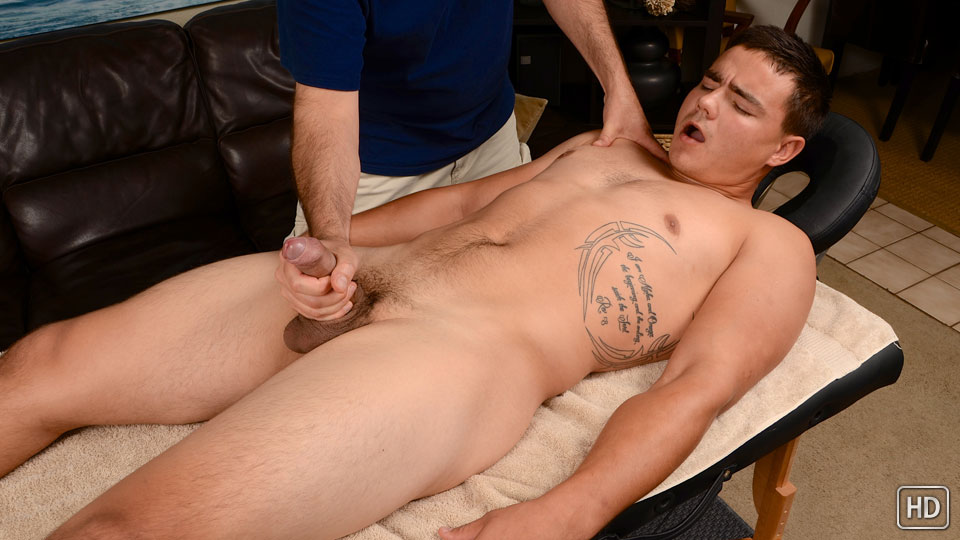 Watch the full scene:
Join Now!
I don't know if he was just playing coy or Yuri really needed to think about getting a happy-ending massage. There's no doubt that he's into them. He goes to one of the local parlors 2-3 times a month. But those have all been with girls. Cash certainly played a factor into getting his first from a guy, but whatever got him on board, I was definitely on board, too.
Yuri has one nice bubble butt and I was looking forward to getting my hands on it. I didn't realize I'd have a finger in it by the end, though.
The amount of pre-cum leaking from Yuri's uncut cock was pretty amazing, too. Most of it was well-used to keep his foreskin lubed up, but there was some used to see how long of a strand I could get stretched from his cock by my finger. Just for fun. (wink)
When cum time came, Yuri had closed his eyes and gone to his "happy spot." Apparently, it wasn't happy enough, though, so I lubed up a finger and pushed the "happy button" between his ass cheeks. Suddenly, like magic, there were spurts of cum all over his leg.