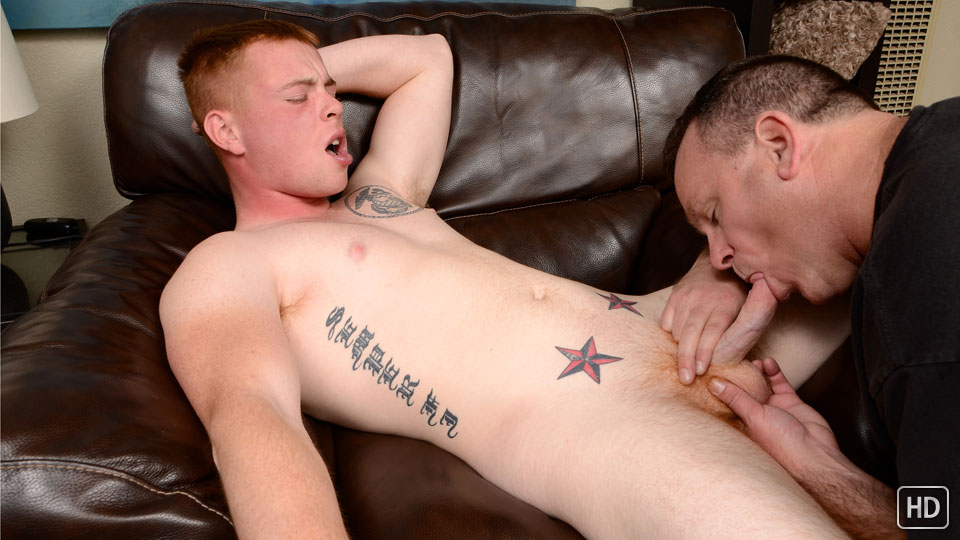 Watch the full scene:
Join Now!
There was a moment at the beginning of this video when Andy thought I'd asked him if he was worried. He still hadn't told his girlfriend about doing porn, and was about to get his first blowjob from a guy. But I'd asked him if he was ready; not worried.
Regardless, the answer to either question was evident once I had my hands on his crotch. Andy's cock was rock-fucking-hard before the cameras were even turned on.
At first, worried or not, the "new-ness" of seeing a guy sucking his dick must have taken a minute to process. At least that's the impression his face was giving. Before long, though, Andy realized that he was in for a blowjob that his girlfriend was never going to be able give him.
Andy's eyes rolled into the back of his head as I took his cock down to the base. And when I told him to stand up and fuck my face, he didn't hold back.
He must have been trying to control his cumshot for a while because Andy's cock seemed spring-loaded and ready to blow. A minute after I gave him the go-ahead, there was cum erupting from his dick.
Asked how his first BJ from a guy was afterward?
"It was amazing."
Tags: Oral, Redhead/Ginger