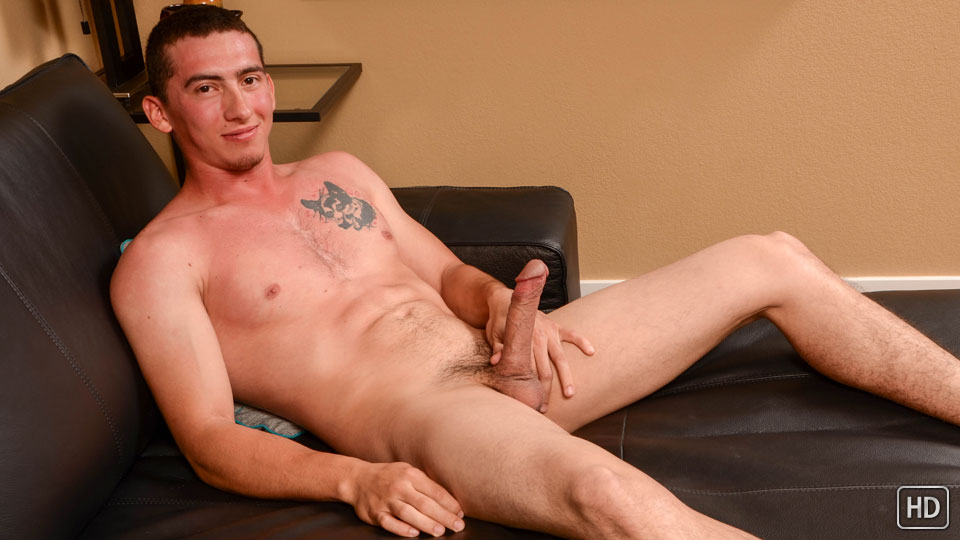 Watch the full scene:
Join Now!
Paolo moved from South America a couple years ago for college. He traveled around a while before settling here in San Diego. The girls, he mentioned a few times, were a big deciding factor for him, apparently.
Somewhat randomly, while watching porn one day, he thought he'd do some searching around online to see if he could find a job doing porn. That's when our paths crossed.
Paolo is 24 y/o and is big into rock climbing and football (American soccer). He's also been soaking up the local beach culture since coming to So Cal.
When he showed up and first pulled out his dick, he wasn't too shy about it, but seemed surprised when I mentioned that he had a pretty big one. I guess he never gave it much thought. That, and I don't know if it was due to a language barrier, but when I asked if he was uncut he wasn't sure. (He is uncut, for the record.) The things he learned in just the first few minutes on his debut porn shoot!
Paolo said that when he jacks off at home he usually starts on his bed and then moves into the shower to finish up. He thought he'd have a more impressive finish if he was standing up for it in the video. So after positioning himself over the couch, Paolo stroked himself up to a sweaty climax and shot a thick load all over the place.