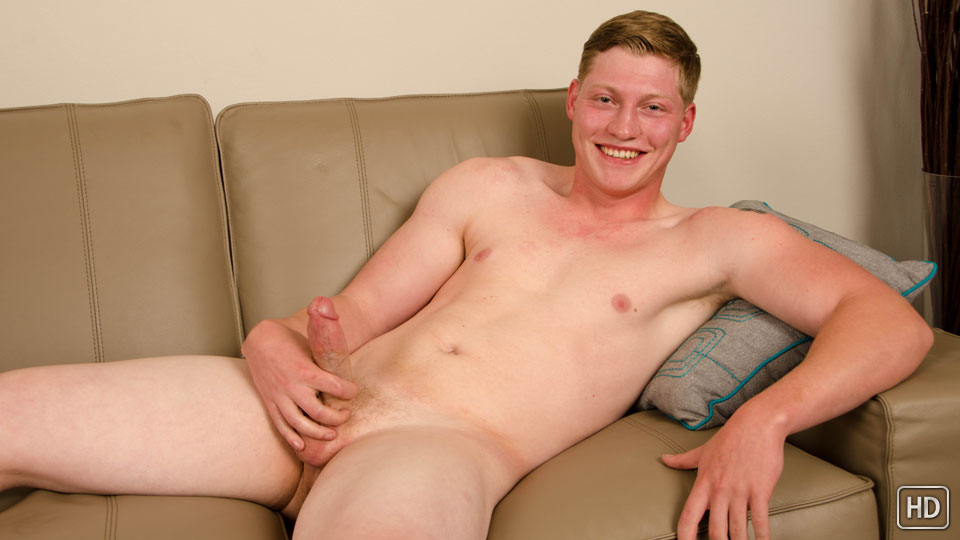 Watch the full scene:
Join Now!
Austin had just turned 20 y/o the week we met. He's a military transplant, coming to San Diego from the deep south and has been soaking up the So Cal lifestyle. It might be his height (6' 1") or his solid build, but he heard all the time that he didn't look 19 (or now 20).
When I saw him online and hit him up about doing porn, he thought, "Fuck it" and decided to go for it. Kind of a random decision, but he even told a few friends that he was coming in to get naked on camera. None seemed very surprised since Austin is kind of the wild one among them.
As we got to talking it didn't surprise me either to hear Austin is kind of a "rage against the machine" type of guy. He even pulled his dick out on the ship he works on and shot a load on the engine just to prove his angst toward the military.
Austin's the kind of guy I would fantasize about seeing naked in the locker room; a football player jock. Luckily, he's not shy about showing off his thick 7 1/2" cock to the world. I'd go so far to say he was turned on by the experience.
He listed a handful of other places he'd rubbed one out, but now he can check off "jerk off on camera" from his bucket list. When he got the thumbs up, Austin picked up the pace of stroking and busted a thick load onto his pubes.