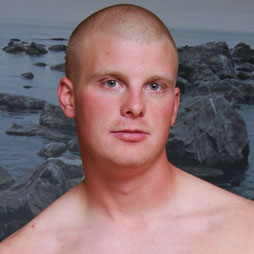 Age: 20
Height: 6' 2"
Weight: 185
Shoe: 11
Cock: 7" x 5"
Orientation: Straight
Glenn is a bit of a character. He was cracking jokes from the moment we met. All his friends knew he was going to be jacking off on camera and were teasing him a little bit about it. Glenn seemed to think that they were all crazy for not wanting to do it.
So, obviously, Glenn is also pretty ballsy since he was the first one among his buddies to come in for a shoot. He assured me that he'd be going back to base to talk all of them into it, too. I always love that about Marines.
When I told him about the "other opportunities" he might have here at SW he didn't bat an eye so we might be seeing him again for some more fun!
Tags: Blond