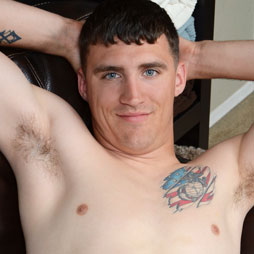 Age: 20
Height: 6' 1"
Weight: 160
Shoe: 11 1/2
Cock: 6 1/2" x 5 1/2"
Orientation: Bi-curious
Ty, to me, seems like he is chomping at the bit to get out there and try... well, almost anything! Getting naked on camera seems be up there at the top his list.
He admits to be a little curious about guys. But, like making the leap into doing porn, it might take some coaxing to get him to cross that line.
Given a little time (and the right financial incentive) I have a feeling we'll be seeing more of Ty again down the road!
Videos
Photos