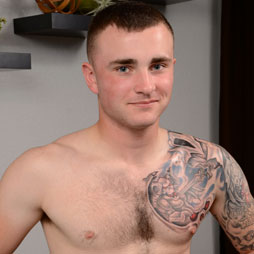 Age: 19
Height: 5' 6"
Weight: 158
Shoe: 8 1/2
Cock: 6" x 5"
Orientation: Straight
I have high hopes that we'll be seeing Baird again. My impression? He's just waiting to bust loose and explore some of his fantasies. Maybe it's wishful thinking.
Okay, so he's not a natural-born killer when it comes to turning it on for the camera, but there is an honest innocence in him that is undeniably adorable and fuck-able at the same time. This is one guy who you will want to enjoy the silence with.
Videos
Photos