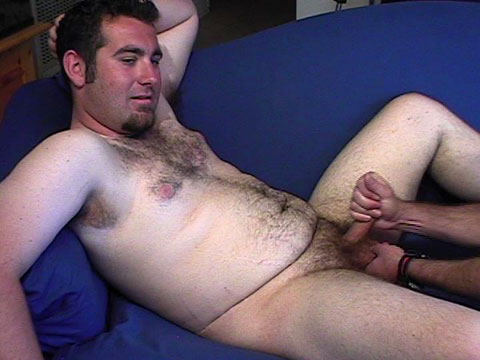 Watch the full scene:
Join Now!
I can't think of any other way to describe Dave other than a str8 bearcub-- 6'2", husky and hairy. He just turned 19y/o and is a San Diego native.
Dave isn't very shy about being on camera or having sex in front of people. He tells a story about a crazy frat party turned orgy where he was going at it with a girl while a bunch of bystanders watched.
Even though he started out strong, about half way through the shoot he was having a little trouble getting his stuff going cos he had hooked up with a girl the night before. Being the nice guy that I am, I offered to jump in and give a little help.
We ended up taking a break and when the cameras started rolling again, Dave popped a big load out on his stomach.
Tags: Hairy, Stocky/Husky