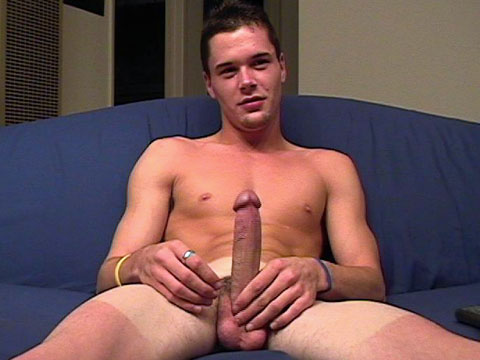 Watch the full scene:
Join Now!
When I picked up Brad from his hotel room, one of the first things he said to me was, "I've got an 8-inch dick." And he wasn't lying!
He's a 21y/o str8 guy who moved to San Diego from somewhere in the south and he still has a bit of the accent.
Brad has gone on to do some other porn work, but this was one of his first shoots. I think he had downed a few shots before meeting up, and had spent the day at the beach so he was a little sunburned. But when the trousers hit the carpet and his big ol' cock flopped out, you didn't hear me complaining.
Tags: Hung