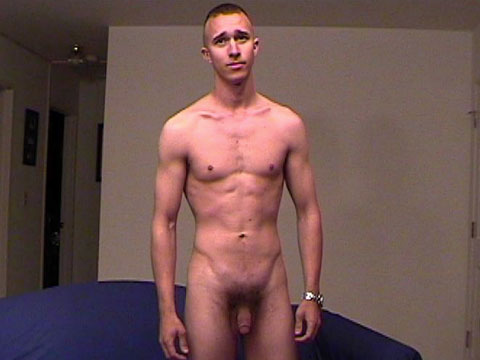 Watch the full scene:
Join Now!
Michael came to San Diego from a small town in Nor Cal after joining the Marines. He's a 20y/o str8 guy who I think might have some curiosity about getting with a guy. He says he was trying to be the "nice guy" and lost his virginity to his high school girlfriend just two years earlier.
This is Michael's first time on camera, although he had an interview with one of the larger porn companies here in town (no names, but the intials are SC). Apparently, they didn't like his high-and-tight haircut. Funny, cos it works just fine for me. Not to mention the tight bod.
He's a little nervous being on camera for the first time, but pulls it off well. He strokes off and erupts onto his stomach.