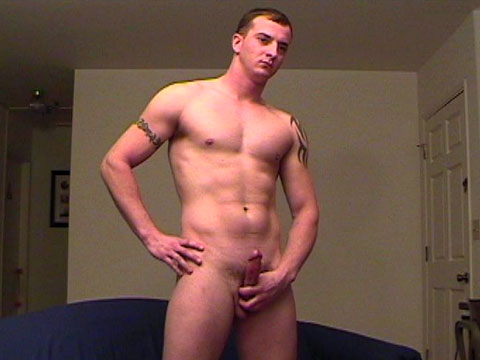 Watch the full scene:
Join Now!
When Christian showed up, he wanted to make it abundantly clear that he is STRAIGHT. He was pretty nervous about the whole jerking-off-on-camera thing, which I thought was curious, 'cos his dick was hard in (literally!) 20 seconds after his boxers came off.
Christian is a 23y/o US Marine stationed here in San Diego. He's got a nicely defined build, accented with a couple tattoos. He rides around town on one of those crotch rocket motorcycles. The kind of jock Marine you'd only hope to see naked in the gym shower.
Despite his nervousness, I'm thinking he must have been a little excited, because his cumshot completely snuck up on him. Luckily I was there to catch it on camera.
Tags: Muscular